Someone in your Microsoft Teams meeting is sharing the screen. And you can't see anything because everything is too small.
CTRL + Mouse Scroll is what you need to do! You can zoom in or out simply by using CTRL and the mouse scroll wheel.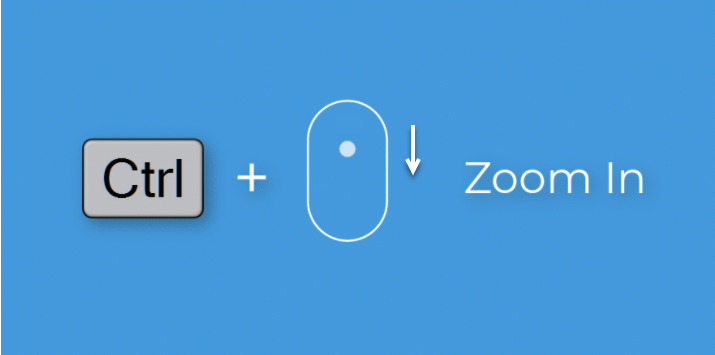 Alternately you can also use the keyboard shortcuts.
Action
Windows
Mac
Zoom in
Ctrl + =
or
Ctrl + (mouse wheel up)
Command + =
or
Command + (mouse wheel up)
Zoom out
Ctrl + –
or
Ctrl + (mouse wheel down)
Command + –
or
Command + (mouse wheel down)
Reset zoom
Ctrl + 0
Command + 0
Zoom in and out of Teams